To provide unbiased and objective economic analysis of the impacts for policy alternatives on stakeholders.
Coronavirus Food Assistance Program
AFPC has developed an Excel-based calculator to estimate potential Coronavirus Food Assistance Program (CFAP) Payments.  This is an educational tool only, allowing users more information and explanation regarding how various payment rates and other parameters are used to determine payments. Download here
Please Note: Unlike the USDA Calculator the AFPC tool DOES NOT have the option to automatically populate the required application forms for you. If you only wish to enter your data once and complete the necessary applications forms, please refer to the USDA CFAP Calculator linked above and available at www.farmers.gov/cfap
Virtual Texas Ag Forum 2020
2018 Farm Bill Decision Aid


Agricultural Policy Specialist Dr. Joe Outlaw and colleagues from the Agricultural and Food Policy Center provide brief weekly updates on current agricultural policy issues. See the recent podcasts available now.
Representative Farms - The AFPC maintains a database of agricultural operations representing the major agricultural production regions of the country. These operations are used in policy research analysis. The representative farms are updated every two years using face to face panel interviews. Types of operations include cotton, rice, feed grain, and wheat farms, cattle ranches, and dairies. Contact: George Knapek
The Excel file for the Marketing Year Average (MYA) Prices for Covered Commodities is available here
Surviving the Farm Economy Downturn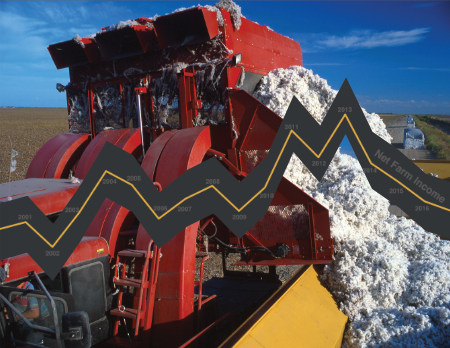 If you want to be added to a mailing list to be alerted when the new podcast is added, send an email to helpdesk@afpc.tamu.edu